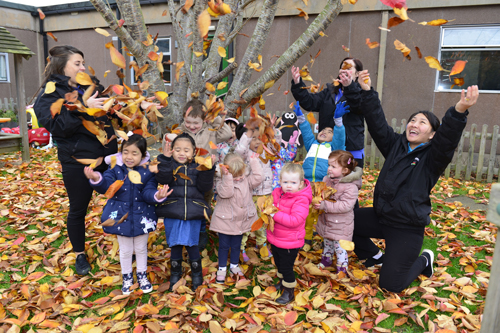 All About Us
Shorncliffe Nursery was first established for the local Gurkha community, now we run alongside the army to offer childcare to service families & the local community. We employ staff to cater for both nationalities and languages in the Nursery. The nursery is very proud to be involved and maintaining partnerships with the local community around us, we have many nationalities with us now.
The nursery has two very big nursery rooms which both lead into a soft play area. The nursery also benefits from another large grassed garden, equipped with an undercover mud kitchen and a range of large wooden apparatus. We also have a smaller room called the quiet room for smaller activities, parents meetings and outside agency visits.
At Shorncliffe Nursery we will work in the partnership with every family to provide the highest quality childcare in a safe, stimulating and nurturing environment. We have children from the age of two years old till they leave to go to school.
Ofsted Grading in March 2017 - An Outstanding Childcare Provider!